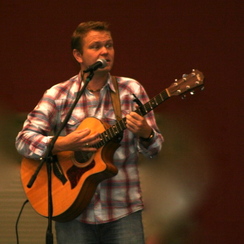 Hello Friends,

Life has been very good. You know, I hate it when people just say that... Nevertheless, it has been. God continues to form me and shape me as I desire to serve Him. Yet, I keep finding myself coming up far short. I am so glad that God does not count that against me. He knows that I (Dan) will indeed come up short. This is why He rescued me. My sin. I needed salvation. He gave me His life. He gave me His promise. What an amazing promise we have in Christ and an incredible gift we have in all of His promises. This eternity is what I so often find myself dreaming of. However - we must wait, and while we wait; we serve.

I just returned to Tennessee from Ft Leavenworth, Kansas and had a fantastic week of ministry while I was there. It was an incredible week with Chaplain Bill Harrison. I have worked with him throughout the past eleven years in Germany, Kosovo, Ft Lewis, Washington; Ft Jackson, South Carolina; and now Ft Leavenworth, Kansas. What a great gift to have such an on-going relationship with CH Harrison.

Things are coming together for this year in many ways. The Lord is faithful. Praise God!

Pack Light, and Don't Forget Your Passport,
Dan